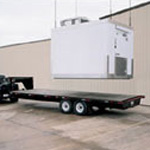 February 19, 2018
Keep it Cool
Are you a business that needs to keep things refrigerated? Try out Muse's Commercial Refrigeration, we have all the equipment for you. From owning a beer selection or owning food for a restaurant, it is an investment worth considering. More information below.
The Commercial Department at Muse Heating & Air Conditioning is here to serve all your commercial refrigeration needs. We are a company that is committed to excellence in every aspect, from installation to service to customer care. Give us a call and let us take care of all your commercial refrigeration needs.
REFRIGERATION
We are experienced in the installation and servicing of all types of commercial refrigeration equipment, including:
Walk-In Units

Reach-in Units

Ice Machines

Refrigerators

Freezers

Display Cases

New Installations

Repairs

Preventative Maintenance
Call for a Humidifier, Today!
Contact Muse HVAC: