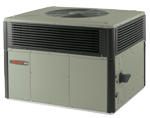 December 18, 2017
All in One
Are you looking for a new air conditioner for next summer? Are you looking for some steady heat this winter? Look no further, Muse offers packaged units that have everything you need in one unit. With packaged units, these work just like your other units, and the only difference is that they are all in one unit this time. Look forward through the seasons, and always know that you will be living comfortably with a packaged unit. This holiday season check on your units, and see if it is time for an upgrade. Call Muse today!
More Information
Our complete line of packaged systems includes: Packaged Air Conditioners, Packaged Gas Furnaces and Air Conditioners, Packaged Heat Pumps and Packaged Hybrid Heat. These self-contained systems are located outside of the home, mounted on the ground or the roof, and ducted into the home. Just like individual furnaces, air conditioners and heat pumps, these package units carry SEER, AFUE and HSPF ratings. The higher the rating, the more energy efficient the unit is. We carry a wide offering that includes advanced features such as 2-stage compressors, variable speed fans and quiet operation
See Packaged Units Here
Call for a Packaged Unit, Today!
Contact Muse HVAC: