Installation that you need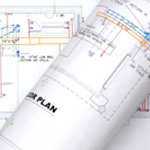 April 24, 2017
Learn About Proper Installation
Having something installed incorrectly can cause issues down the road for any product that is a major investment. HVAC is not different, especially whenever there are many variables to installing such a unit that cools and heats your home. One small mistake from someone, and it'll cost you a lot of money to repair one day even though it may seem okay at the time. Why should you choose Muse when you need a proper installation? Here's why:
Muse Has Professionals
Your home comfort system is most likely the single biggest use of energy in your home. In fact, over a third of the energy used in the United States is used to heat and cool buildings. Having a properly designed and installed heating and air conditioning system will have the biggest impact on your energy costs.
Choose Muse Heating & Air Conditioning for your installation. We provide:
Free in-home consultation with one of our HVAC specialists.

Help selecting an energy-efficient heating and air conditioning system that meets your comfort preferences and lifestyle.

Proper sizing of the equipment to meet the unique needs of your home.

A convenient way to pay for your installation through our flexible financing options.

Full factory warranties on all equipment and labor.
Call For Installation, Today!
Contact Muse HVAC: