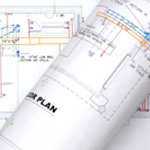 November 13, 2017
Your Home System Matters
Whether you are a resident who has been here for many years, or you are in the process of purchasing a new home. This blog will be relevant to all home owners in the Mid-South. Your HVAC system in your home is very important, and the burning question is, "is it working to the best abilities?" Just like anything that is a working machine, after a while normal wear and tear will bring down the performance of your system. That is why this new season is a perfect time to invest into your home. A new system could be all the difference in your bills, in comfort, and quality of home living in general. Muse offers trained professionals to do all the work for you, and all that is required of you is to enjoy your new system!
Additional Info
Your home comfort system is most likely the single biggest use of energy in your home. In fact, over a third of the energy used in the United States is used to heat and cool buildings. Having a properly designed and installed heating and air conditioning system will have the biggest impact on your energy costs.
Choose Muse Heating & Air Conditioning for your installation. We provide:
Free in-home consultation with one of our HVAC specialists.

Help selecting an energy-efficient heating and air conditioning system that meets your comfort preferences and lifestyle.

Proper sizing of the equipment to meet the unique needs of your home.

A convenient way to pay for your installation through our flexible financing options.

Full factory warranties on all equipment and labor.
Call for a New System, Today!
Contact Muse HVAC: