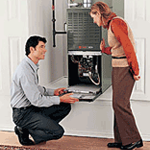 December 01, 2017
Service Needed
This Fall have your services checked and repaired by Muse professionals. This Winter it will be getting cold, and we want you to feel comfortable. Your units are not designed to last forever, and if you have been in your home for a while it may be time for a checkup. In addition, it may be time to upgrade in general!
More Information
Emergency Repair Service Hotline: 662-280-0710
As licensed contractors and specialists in the field of heating and air-conditioning, we have the tools, the equipment, and the experience to keep your equipment running smoothly all year long. If it is emergency service that you need, we are available to assist you, 24 hours a day, 7 days a week. To help reduce those service emergencies, we offer service agreements to keep your comfort system running at peak performance
Call for a Repair, Today!
Contact Muse HVAC: